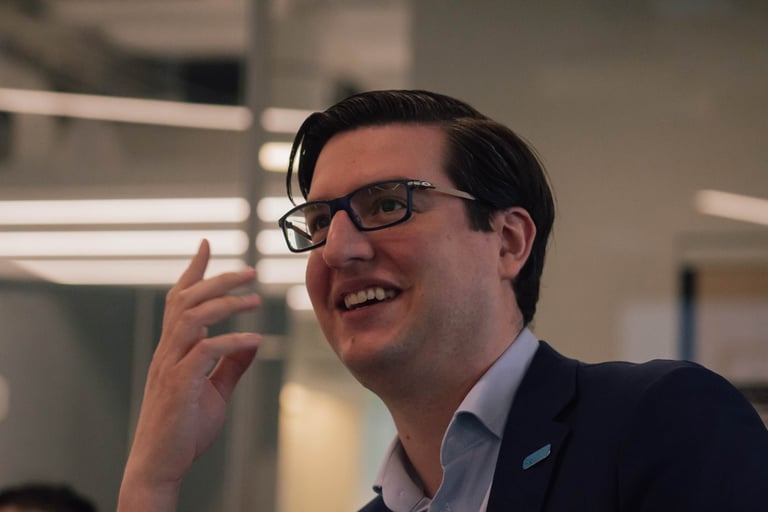 Once upon a time, a new trend emerged in the land of tech giants and startup unicorns. Tech companies started hiring Chief Operating Officers (COOs) with technical experience to scale their startups! It was as if the kingdom had discovered a secret potion that would revolutionize the way startups did business. So, what should you look for in a new hire? In this blog, we're interviewing our new COO to learn more about his perspective on the industry, market trends he's excited about, and his opinion on the future of emerging technology. Read on!
Today's tech startups are onto something. In order to keep up with technology's rapid pace of change and the fierce competition in the industry, someone needs to understand business risks, operational holes, and project management for new product development wants so that innovation doesn't get quickly out of control. In other words, the CEO and founding team members are visionary. They dream big and move fast. A COO hire provides team stability and direction and aids in the establishment of a healthy culture. When an early tech company is able to blend operations and technology, they achieve big goals through the proper planning and allocation of team resources.
What does a COO do for a Tech Startup?
And so, CAHill TECH set out to find its very own wizard. We wanted to hire a COO with technical expertise who could help us navigate the complex world of technology and innovation.
With a new COO by our side, we could more easily bridge the gap between technical development and business development, drive innovation and organize teams, and navigate the fast-paced, dynamic work environment in our red-walled office in Clarence, NY. We wanted a COO to scale operations and stay ahead of the curve.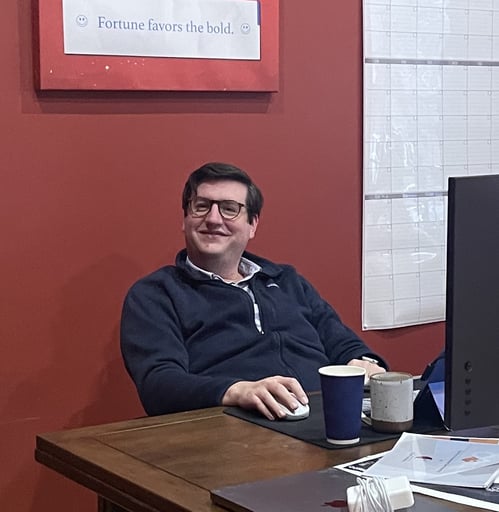 Enter Michael John into our story! Michael started at CAHill on November 28th, 2022. After working with a growing construction tech company for one quarter, this blog will lend his perspective.
Why work with Technology Startups, especially after the Military?
Why not?? Ha! I spent many years trying to find something missing in my day-to-day work in larger organizations, and it took me quite a while to pinpoint what that missing piece was, engagement. I enlisted in the Marine Corps out of high school years before the MBA term "Engagement" was coined. In Marine Corps terms, culture means "Esprit de Corps." The drive and mission-driven focus each Marine has make the Corps the finest fighting force ever seen. Beyond all of that, there is no question that each Marine looks out for each other with our lives, literally. Now, in startup land, we're not in a life-or-death situation and have a very different mission, but the qualities of "we're all in this together" and being there for each other is very much alive. Tech startups offered engagement. That is what I was missing in prior roles, something more than a "job."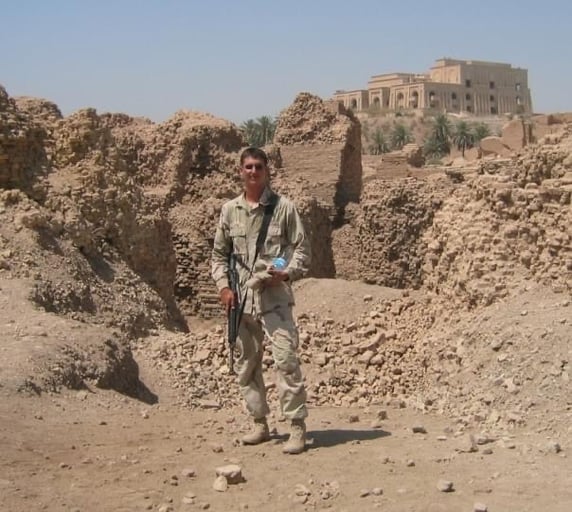 What makes a "Good" startup?
A good startup requires exceptional communication. Startups can only make it if employees know which direction to row. Startups need to rely on out-of-the-box thinking and problem-solving, which require input and buy-in from all employees. Exceptional communication enables a startup to lean into and gain incredible value from diversity in every facet.
Why work with CAHill in a Chief level position?
The founder and CEO, Carley Hill. She has the drive, leadership, and knowledge to scale and exit a tech startup. This isn't just a startup founded on a "good" idea with the potential to exit; it's a company that can have a massive positive impact on the country and is led by a woman that knows the industry.
What's the biggest challenge you see in the construction industry?
The skilled labor gap in trades! The construction industry is facing a shortage of skilled workers, creating a gap in the trades that can lead to longer project schedules, increased costs, and reduced productivity. While there are plenty of opportunities for work in construction, more trained trades workers are needed to get the job done efficiently. Employers are currently in a battle for talent, and that's where CAHill TECH comes in to offer comprehensive training programs.

Another challenge facing the construction industry is the need for improved safety measures. Construction sites are inherently dangerous, and tragic accidents and fatalities are all too common. To ensure a safe work environment, the industry must invest in safety training programs, cutting-edge safety equipment, and risk management strategies.

Fortunately, CAHill TECH has the plan to provide support for both of these major challenges. With their comprehensive training programs and emphasis on safety, job seekers and construction companies alike can take advantage of CAHill TECH's expertise and resources for successful outcomes on the job site.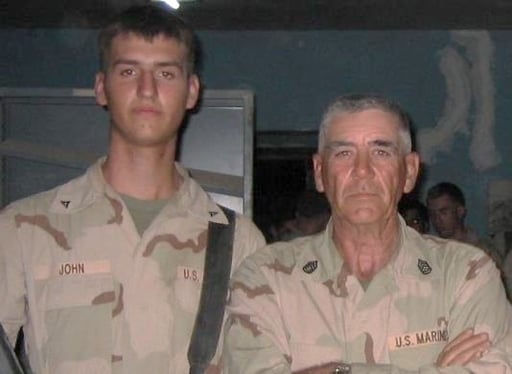 Check out our other blog describing: The truth from a boomer; why it's not harder to hire young construction workers.
As a technology expert, what excites you about CAHill's construction technology?
Easy, it is laser-focused on the construction laborer. We are all working to save and protect that construction worker on the road, day in and day out. The platform was built by construction workers for construction workers. It's not just a catchy phrase. The platform is agile enough to buffer the resolution of a module to accommodate a high-speed connection or, more importantly, a spotty signal. We can even make content available offline for those folks working in remote areas with zero signal!
Where do you see CAHill TECH's platform growing in 3-5 years?
A 3–5-year window is nearly impossible to forecast, but I see a national brand synonymous with entry and enablement in the construction industry. We will help anyone that wants to get into construction into a hard hat. We will support them throughout their career.
What are the exciting technology changes on the CAHill TECH backlog that you're working on?
We have some UI/UX projects in the works, along with better integrations with client systems to ease onboarding, support, and access. There is some work on AR in the backlog, along with more support for the educational side of the platform to support our clients working with students, like trade schools and BOCES.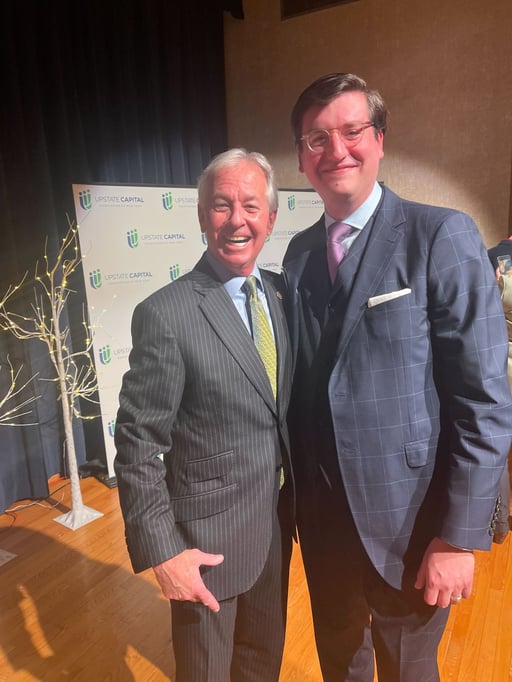 When does AR/VR become more common on construction job sites?
AR/VR will become more common on job sites once we build applications that offer the best use cases for these technologies. Not only is AR/VR great for presenting easily accessible information on the go, but it can also provide immersive and effective training/safety experiences. A main barrier for adoption in many cases is the cost. However, recent technological advancements and more manufacturers entering the market are bringing down the cost of these technologies. As these costs continue to decrease, the use of AR/VR will become more common on construction sites. In addition, the industry's need to increase productivity, reduce delays, and improve safety will be a driving force in the adoption of these technologies. Therefore, it is predicted that AR/VR will become more mainstream on construction job sites in the coming years.
What about drones and aviation?
Drones are already making a significant impact on the industry. They have become increasingly popular on construction sites due to their ability to capture high-quality aerial images and videos, which can be used for project tracking, site inspections, and safety monitoring. In aviation, drones have the potential to revolutionize the way construction sites operate. The use of drones at construction sites can provide a faster and more efficient way of inspecting the site, which can reduce the risk of accidents and errors. Overall, the use of drones at construction sites can have significant benefits for both productivity and safety.
What's the coolest emerging technology you've seen in construction tech lately?
Hmm… other than aQuiRe™, of course? Remote work. No, not construction folks on Zoom meetings. Have you read about construction workers using high-speed connections for the remote operation of equipment? There are obvious safety concerns to tackle, but it's an inspiring function that someday makes the remote procedure even safer than onsite.
Our blog about How to adopt digital construction safety tools is a helpful read on this topic.
In conclusion, hiring a Technical COO can be a game-changer for startups. By filling the gap between your organization's technical development and business development, they can provide valuable insights and create strategic plans to drive growth. By overseeing the development and implementation of technical infrastructure and processes, a Technical COO can help drive innovation, boost efficiency, and foster a culture of agility and adaptation. Whether you're just starting, or looking to take your business to the next level, hiring a Technical COO is a crucial investment that can pay dividends in the long run. Ultimately, a Technical COO like Michael John can help startups scale and succeed in today's fast-paced and tech-driven world. So what are you waiting for?