Here are 5 skill modules recommended for immediate impact on your safety initiatives.
Annual compliance training and safety meetings can be stressful. Keeping up with regulations and ensuring every member of your team is trained and compliant doesn't need to be a difficult or lengthy process.
Using an application like our aQuiRe™ system is a great way to keep your workers up to date each year with compliance and safety trainings and OSHA standards. Here are five skill training modules that can help keep your team on track this year. These skills are available 24x7 with unlimited access with your team subscription.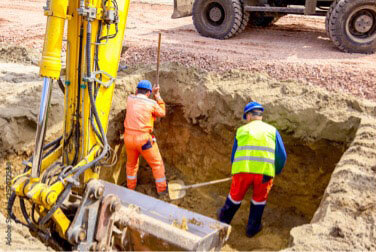 OSHA's Responsibility
OSHA controls the basis of safety for everyone on jobsites. Knowing more about OSHA's process for creating safety standards can help everyone understand why safety regulations exist in the first place and what to do to stay in compliance.
Video Length: 16 minutes 6 seconds
What is a Hazard?
Hazards are everywhere on a construction site. To stay safe, every worker must be able to identify the hazards around them and then consciously assess the risk of each. This training will give the learner the basics about identifying and preventing hazards.
Length: 15 minutes 9 seconds
Watch Out, Work Zones!
Work zones come with all sorts of dangers and personal risks. This training is all about identifying and minimizing different types of risk while entering and working on jobsites including during travel and movement of materials and equipment, just to name a few. Entering a jobsite knowing what to look for can help keep everyone safe.
Video Length: 3 minutes 9 seconds
Pathogen Prevention
Dangerous airborne and bloodborne pathogens can spread quickly and easily. With this training, workers can learn the best practices to prevent spreading pathogens in field-based scenarios. Further trainings are offered on preventing the spread of pathogens indoors and COVID-19.
Video Length: 12 minutes 22 seconds
Don't Zone Out
On jobsites, staying alert and aware is incredibly important. This training walks through the risks of environmental exposures and drowsy driving that can lead to accidents and bodily injury and what can be done to decrease these risks.
Video Length: 2 minutes 51 seconds
Safety training shouldn't be confusing or less than interesting. aQuiRe™ has the industry's largest library of training topics and that covers every single safety guideline you might run into. Our short but comprehensive modules led by subject matters experts include recap quizzes to ensure that every worker is 'jobsite-aware' and thinks Safety First.
The aQuiRe™ app has an extensive content library that is continuously updated with new, relevant training modules. To learn more about our most recent update, click here.