How to Put Together a Construction Safety Training Course
Construction safety begins with safety orientation.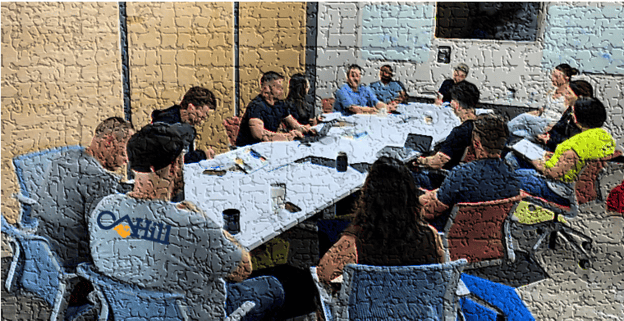 The construction industry is a high-risk sector with numerous safety hazards. Because of those potential hazards, safety is a major issue for construction companies and professionals. Without training, imagine using risky construction equipment like drills, hammers, saws, and more. What's likely to happen? You may end up with severe injuries or fatalities in extreme cases.
Many people agree that construction work is risky, but they probably don't know the degree of risk involved. There were 4,764 work-related fatalities in 2020 in the U.S. Sadly; construction workers accounted for 21.2% of those deaths. This single statistic shows that construction deaths are astronomically high, considering the sector accounts for 6% of the country's labor force.
Lack of safety training for employees is arguably the main reason for such a high mortality rate in construction. Not all construction companies are serious about workplace safety. For instance, some companies consider safety training a waste of money, risking workers' lives. Additionally, a decade-long Institute for Work & Health study established that untrained construction workers are three times more predisposed to severe injuries and fatalities.
What is Construction Safety?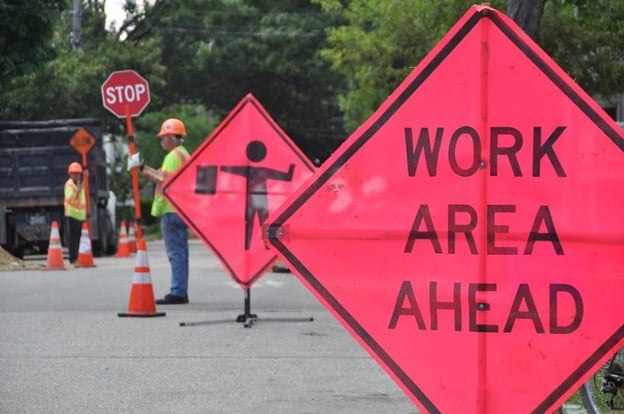 Construction safety involves developing and implementing practical solutions to enhance the safety of construction workers, equipment, and materials. In a nutshell, construction safety is all about preventing accidents and obeying safety and health laws.
Construction safety managers are legally obligated to ensure employees have access to safe and healthy work environments.
Common construction hazards include:
Working at elevated heights

Risk of harm by moving objects

Slips, trips, & falls

Loud noises can injure the eardrum

Hand-arm vibration syndrome

Manual handling of risky materials, such as asbestos

Falling particles, fibers, or dust may injure the eyes

Electrocution
Site safety managers should identify hazards and take the necessary control measures to avert or mitigate risks of potential threats. The best approach to construction safety is putting together a construction safety training program or course.
What is a Construction Safety Training Course?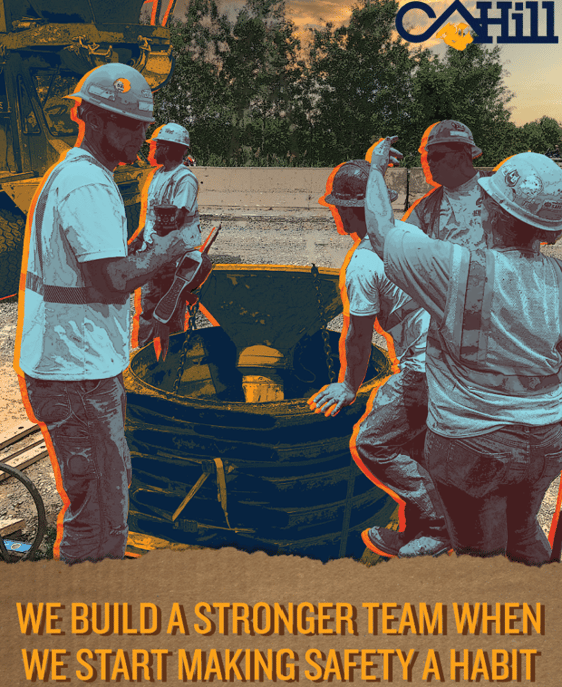 In 2019, fatal and nonfatal injuries cost the U.S. approximately $4.2 trillion, according to the CDC. The figure included money and time spent on treatment, lost productivity, quality of life, and deaths. Construction safety training courses help enhance safety in the construction industry.
Safety programs create awareness among workers on how to manage risky situations. This training is suitable for aspiring and existing construction professionals. An effective construction safety training program focuses on:
Creating safety awareness in construction industries

Identifying potential risks or hazards associated with construction jobs

Developing and implementing effective safety management strategies

Helping employees understand their duties and responsibilities

Developing monitoring methods to avoid injuries and deaths, and

Cultivating safety cultures within construction organizations, among others.
How Do You Put Together a Construction Safety Course?
Construction safety courses introduce safety policies to new and existing employees who wish to refresh or update their safety skills. According to experts, safety training should precede job-specific training. Safety orientation is essential for the following reasons:
Ensures all employees are on the same page regarding safety training, and

Helps identify the safety areas of concern.
Safety training should be reviewed regularly because safety policies keep evolving. As new employees are hired or reassigned to different roles, a safety orientation must be prioritized. The steps to developing a construction safety training course should include:
Training Methodology
What will be your training approach? Construction Safety training is completed in three ways:
Holding in-person classes;

Doing the training online, or

Combining the two methods.
Many people are willing to learn about construction safety, but the inconveniences of taking time off work and traveling discourage them.
Analyzing the training needs can be done through the aQuiRe™ platform:
Questionnaires

Digital Interviews

Video Microlearning

Templates

Assessments
Customize the Training for Engagement
The average learner has a concentration span of 32–50 minutes, so your training materials should be designed for maximum engagement to increase concentration.
Construction safety training should utilize videos, graphics, pictures, and other interactive resources. Also, learners feel more engaged when using broken-down pieces of information that are relevant to them. Construction safety trainers use the above strategy — also known as microlearning.
Check out more tips on Microlearning!
Following Standard Regulations
Safety training programs should comply with federal, state, and local regulations. The regulations can vary by jurisdiction, so it's important to know the laws that apply to your scenario.
The federal government is the primary regulator of safety standards and requirements. Safety programs must also comply with industry-specific regulations. For instance, construction companies are subject to the Occupational Safety and Health Administration (OSHA).
Tracking Results and Gathering Data
Spreadsheets and paper forms are still used in the construction industry to store, track and manage safety data. Tracking safety data electronically is better than utilizing the aforementioned traditional methods.
Customized software helps construction companies track different types of data effectively and efficiently, including:
Incident reports;

Accidents that almost occurred;

Equipment maintenance;

Employee training data, and more.
Electronics helps data analysts detect trends and patterns used to improve the training process.
An app like aQuiRe™ tracks many aspects of safety data, including:
Staff training

Surveys on digital inspection

Equipment checklists, and

Training certificates, among others.
Encouraging Active Participation
Employees should be encouraged to play an active role in safety. Attending safety meetings, reporting hazards, and giving suggestions on safety improvement are ways of active participation.
Employees will likely be more cooperative if they're included in the decision-making process. In other words, they'll be more confident in obeying safety laws and policies and reporting existing and potential hazards to the relevant authorities.
Updating the Course Regularly
The construction industry is ever-evolving. New challenges and safety hazards arise with evolution or shifting trends. Trainers must regularly review their safety training programs to match prevailing trends.
Attending construction-related conferences is an excellent way for trainers to know the latest trends and standards in the construction industry. Such events allow safety professionals to network and learn from each other. Use any valuable content sourced from these interactive events to update your safety training course.
8. Leveraging New Technologies
The construction industry has also become technologically advanced, thanks to mobile and cloud-based solutions. Previously, construction processes were analog, utilizing manual solutions, such as paper forms.
In the recent past, new technologies have emerged to increase efficiency and productivity in the construction industry. For instance, drones access rooftops, scaffolding, and other hard-to-reach areas in construction sites.
Virtual Reality (VR) can be used to simulate work environments. Such simulations provide controlled environments to train employees on workplace safety. Software and apps designed for safety training have also transformed the construction industry in the following ways:
Tracking labor hours

Recording safety incidents

Training employees, and

Managing construction projects, among others.
Using software and apps makes safety training programs more effective.
Check out tips on: How to adopt digital Construction Tools!
Takeaway
Putting together a construction safety training course is the first step to enhancing construction safety. Safety managers should use the tips discussed in this article when creating safety training programs for their employees.
The aQuiRe™ platform allows construction employees to learn about safety in a user-friendly environment. Training progress can be tracked to ensure employees complete safety training correctly.