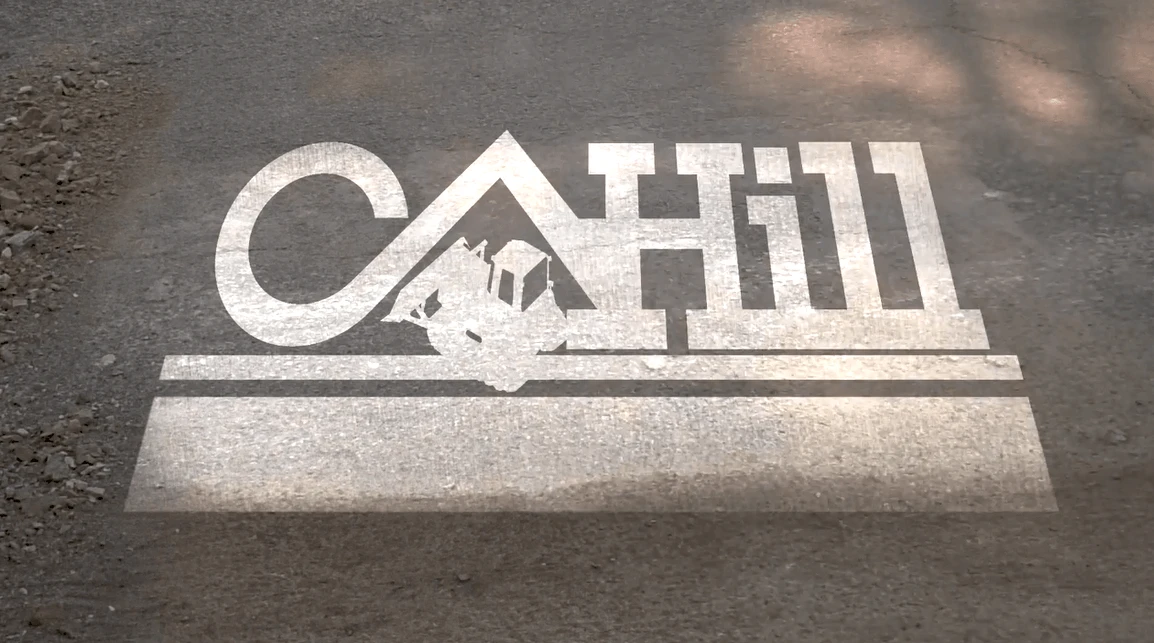 If you're in the construction industry, I'm sure you've noticed that almost every construction company has workplace safety listed as its core value. The truth is, some companies struggle to live up to their stated commitment to safety and basic safety rules. It's not always easy to keep workers safe on construction sites and time is often tight, so safety can fall by the wayside.
In heavy construction industry, the stakes are high—employees work with dangerous equipment, often at great heights, and one mistake can lead to severe injury or even death. Construction safety orientation is one way to help ensure that your employees know the risks involved in their work and how to perform their tasks safely.
According to the decade-long review presented in the Institute for Work & Health study, construction employees in their first month on the job are three times more likely to suffer a work-related injury than construction employees with more than one year of experience. The risks of having untrained construction workers on the job site are even higher, as they are more likely to be involved in fatal accidents.
Creating a comprehensive construction safety orientation program can help reduce accidents and injuries and ultimately save lives on construction sites. Proper safety training is essential for ensuring that workers know how to stay safe on the job and it's a crucial part of any company's commitment to construction safety.
However, creating an effective construction safety orientation course is not always second nature. It can be tough to know where to start or what to include. To help you create a plan that will actually make a difference, we've put together a list of eight tips. But, before we get into it, let's go back to basics.
What is construction safety?
Construction safety involves any safety procedure related to the construction industry or construction sites. It is the process adhered to and enforced by construction safety managers, aimed to protect the workers, equipment, and materials from harm while on the site.
Construction site safety includes preventing accidents, mitigating their effects, and compliance with the safety, health regulations of the region and basic jobsite safe practices. Every safety manager must ensure that these regulations and basic safety rules are met and that the workplace is safe for everyone.
There are many hazards associated with construction work, and each type of hazard requires specific safety measures. Some of the most common risks include falls, being struck by an object, electrocution, and being caught in or between objects.
To create a safe working environment, construction safety managers must identify the hazards at the worksite and put the necessary controls to mitigate them in place. They must also ensure that all workers are adequately trained to safely work in the presence of these hazards.
After all, safety in construction work is a shared responsibility among all construction project members, from the owner and general contractor to the sub-contractors and workers. We all have a role to play in ensuring construction safety for everyone.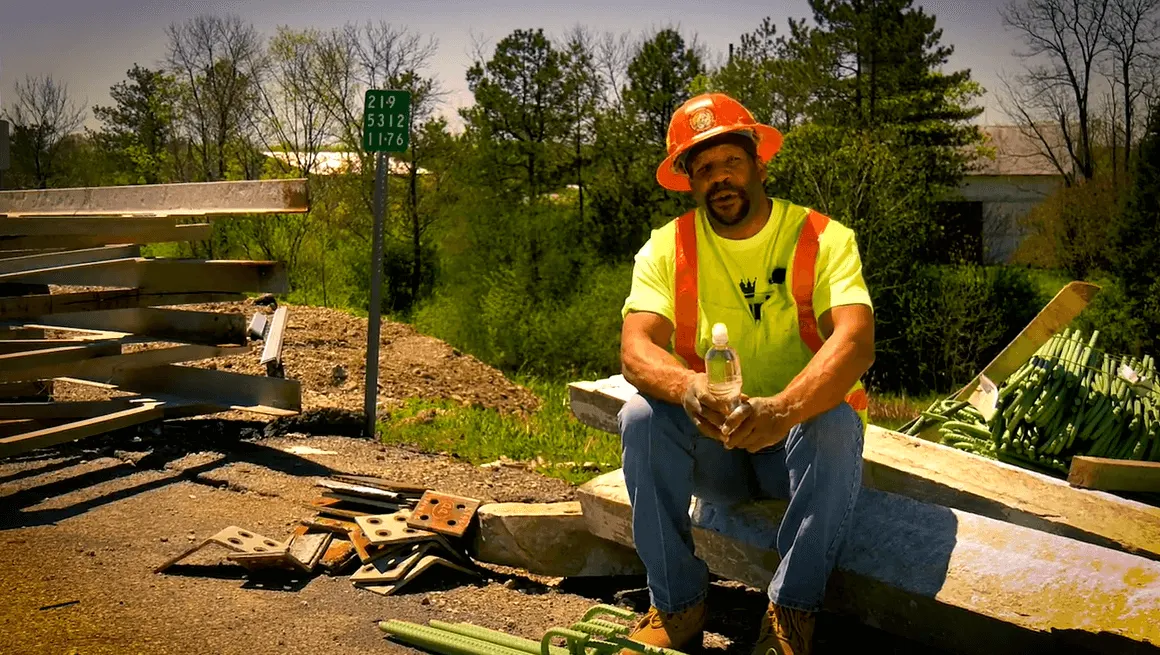 Why do you need a construction safety orientation course?
Construction safety orientation is a core part of any safety training program. It is a critical component in ensuring that new construction employees and contractors are properly introduced to the company's safety policies and procedures. A construction safety orientation should be the first step in a new employee's safety training, and it should be followed up with more specific job-related training.
Making sure all new staff and contractors have done a safety orientation is critical for two reasons. First, it helps to ensure everyone is on the same page regarding procedures. Second, it helps to identify any potential concerns that a new employee or contractor may have.
Safety orientation is not a one-time event; it's an ongoing process that gets revisited regularly. Construction is a live activity and conditions are constantly evolving. As new employees and contractors join a company or get transferred to a different role, they should be given a safety orientation as soon as possible. As new concerns arise, you need to update the orientation plan to address these new hazards.
Creating a construction safety orientation plan can seem overwhelming, but when done correctly, it can help to:
Introduce new employees and contractors to the company's safety policies and procedures.
Encourage a culture of workplace safety.
Identify any potential safety concerns that a new employee or contractor may have.
Reduce the likelihood of accidents and workplace injuries.
What topics to include in a construction safety orientation?
When creating a construction safety orientation for construction workers, there are a few key topics that you will need to cover. These topics include:
The company's safety policies and procedures
All construction employees and contractors should be familiar with the company's safety policies and procedures. They should know who to contact if they have any questions or concerns. They should also know what to do if they witness a safety violation.
The types of hazards present in the industry
Construction work comes with a unique set of safety hazards. It is important for construction employees and contractors to be aware of these safety hazards and how to avoid them. From vehicle safety and fall protection to ergonomic training and risk communication, there are a variety of topics to choose from.
The importance of culture
Construction workers are exposed to a variety of dangers on a daily basis and they way the respond establishes the culture. Workers must understand the impact of workplace risk and how following basic jobsite safe practices will help keep everyone safe.
Personal protective equipment (PPE)
Personal protective equipment is essential for construction workers. They should know when PPE is required for their job and how to use it properly. Sometimes workers go easy on personal protective equipment when they are doing the same job over and over again and see on sign of danger.
First aid and emergency procedures
All construction workers should know how to administer first aid and what to do in an emergency. They should also be familiar with the location of the nearest first aid kit and how to use it.
The reporting procedures for accidents and injuries
Construction workers need to know how to report an accident or injury. They should know who to contact and what information will be required. They should also be familiar with the company's procedures for investigating accidents and injuries.
These are just a few topics you may want to include in your construction safety orientation course. It is essential to tailor the plan to the needs of your company and the specific hazards present in your workplace.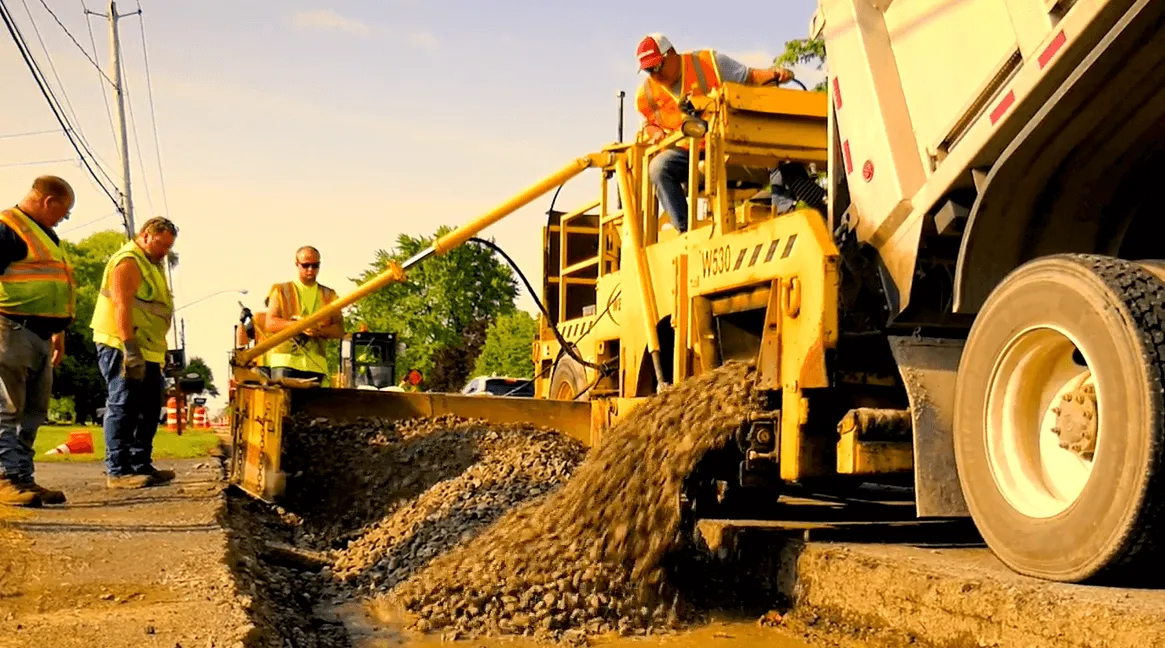 Now on to the ProTips!
Creating a construction safety orientation course can be a daunting task, but there are a few things that you can do to make the process easier. The following eight tips will help you create a plan that is both informative and engaging.
1. Analyze your training needs
The first step in creating a construction safety orientation course is to assess your ongoing training needs. What topics do you need to cover? What safety hazards are present in your workplace? What are the company's safety policies and procedures? Who will be taking the course? Answering these questions will help you to determine the scope of your course and the materials you will need to create it.
If you already have a construction safety orientation course, kudos! You're ahead of the game, but you definitely need to ensure it's up to date. If not, you may need to start from scratch. Any way you slice it, analyzing your training needs is essential to create a plan tailored to your company and your employees.
2. Consider how you'll deliver training
Once you've determined the scope of your construction safety orientation, you need to decide how to deliver the training. Will you be using online materials? Will you be holding in-person classes? Or will you be using a combination of both? There are pros and cons to each delivery method, and you'll need to decide which one is best for your employees.
If you're holding in-person classes, you'll need to find a training facility and determine how many classes you'll need to hold. You'll also need to create or purchase the materials you'll need for the course, such as presentations, handouts, and so on.
Suppose you're delivering the training using a platform such as the aQuiRe. In that case, all you'll need to do is add your employees to pre-existing courses in the library with over 300 modules, and they can begin the training at their convenience.
Maybe it's a combination of both, creating a truly balanced approach that allows for in-person engagement but efficient and ongoing follow up.
Regardless of how you deliver the training, it's essential to ensure that your construction employees have the opportunity to ask questions and get clarification on any points they don't understand.
3. Tailor the training to your audience
Nothing shortens people's attention spans like a boring presentation filled with information that isn't relevant to their job. When you're creating your construction safety orientation course, make sure to tailor the content to your audience.
Your employees will be more engaged if they feel the material is relevant to them. So, apart from legally required topics, consider including information on the hazards present in your workplace, and tailor them to your employees' job roles.
For example, most construction workers need to know about fall protection when working on a construction site. But, if you have office workers who rarely visit the construction site, they might not need to know everything about fall protection. A basic overview of the hazard and the company's fall protection procedures would suffice.
On the other hand, project managers and superintendents will need to know more about fall protection because they are responsible for managing safety on the construction site. They will need to know about the different types of fall protection systems, how to choose the right one for the job, and how to properly install and maintain it.
By tailoring the content of your course to your audience, you can ensure that they are getting the information they need without being overloaded with details that aren't relevant to them.
4. Follow state, local, and federal regulations
Your safety program should always comply with federal, state, and local regulations. Different states have unique sets of challenges regarding safety compliance, and it's important to be aware of the regulations that apply to your company.
The federal government is the absolute minimum when it comes to safety requirements. That's why state and local governments often have regulations that companies must follow, often more stringent than the federal government.
If your company operates in multiple states, you'll need to ensure that your safety program complies with the regulations of each one. The best way to do this is to develop a master safety program that can easily adapt to each state's specific laws.
Your construction safety program should also comply with any industry-specific regulations that apply to your company. For example, the construction industry is regulated by the Occupational Safety and Health Administration (OSHA). OSHA has a set of regulations that all construction companies must follow, such as fall protection, electrical safety, etc.
To comply with all the relevant regulations, you'll need to make sure that your construction safety program covers all of the topics required by federal, state, and local governments, as well as any industry-specific regulations.
5. Track results and gather data
It's a known fact that paper forms and spreadsheets still haven't left the construction industry. Even with the advent of digital documents and electronic data collection options, many companies still rely on paper forms to track safety data and equipment maintenance records.
But, if you want to effectively track and understand what's happening on your construction site, you need to ditch the paper forms and start tracking safety data electronically.
Many software options can help you track various data on the construction site, such as incident reports, near-misses, equipment maintenance records, employee training records, etc. You will start seeing useful trends and patterns by following all this electronically. This can be incredibly valuable in improving safety on your construction site.
With an app like aQuiRe™, you can track all safety data electronically, including employee training, digital inspection surveys, equipment checklists, certificates, and more. That way, you can quickly identify areas of improvement and make the necessary changes to improve safety on your construction site.
Regardless of how you gather data, owning safety compliance documentation is critical. Many regulatory agencies and insurance companies require documentation to prove that you are taking the necessary precautions to protect your employees.
If you don't have the necessary documentation, your company can be at risk of hefty fines, penalties, and high insurance rates. The best way to avoid this is to show OSHA and similar agencies that you take a proactive approach to safety and have the necessary documentation to back it up.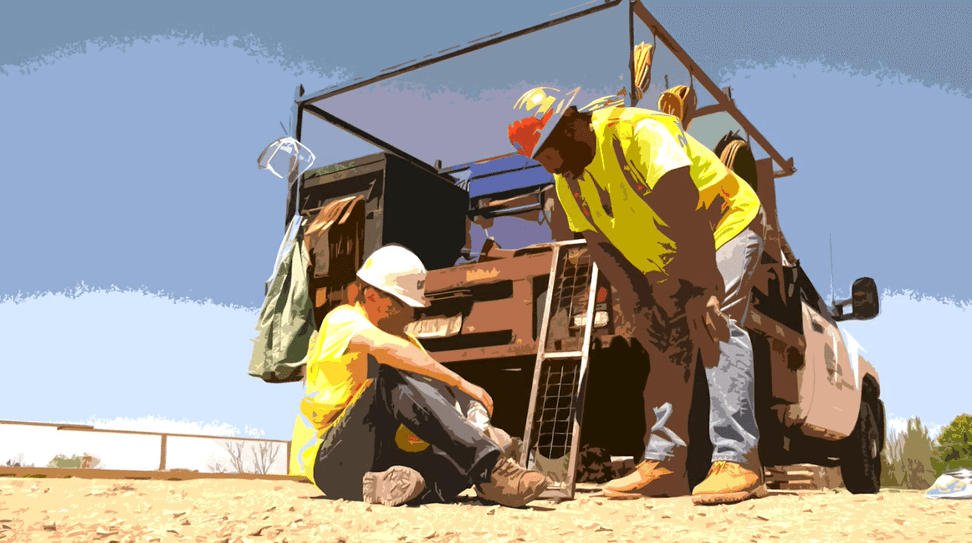 6. Give your employees personal ownership
Encourage your employees to take an active role in safety by participating in meetings, reporting hazards, and suggesting safety improvements. Employees who feel like they are part of the solution will be more likely to follow safety procedures and report unsafe conditions.
Make sure your construction employees know that their suggestions are welcome and that you are open to making changes based on their input. After all, nobody should care more about someone's health than themselves. Help your construction employees understand that keeping the worksite safe is also helping to keep themselves, their families, and their co-workers safe.
Encourage employees to speak up if they see something unsafe. Let them know that it is okay to report hazards, even if they are not sure if they are real hazards. It is always better to err on the side of caution when it comes to safety.
7. Keep up with current trends
The construction industry is constantly changing, and new safety hazards are always popping up. To ensure that your safety program is effective, you must keep up with the latest trends in the industry.
One of the best ways to do this is to attend conferences and trade shows related to construction safety. These events are a great way to network with other safety professionals and learn about the latest products, services, and trends in the industry.
Another great way to stay up-to-date on construction safety is to read trade publications. These publications will keep your information fresh and allow you to learn about new topics in the construction safety world.
8. Explore new technologies
The construction technology ecosystem is slowly shifting towards mobile and cloud-based solutions. Construction workers primarily relied on paper forms and manual processes in the past. However, in the last decades, new technologies emerged that could help construction workers be more efficient and productive.
One of the most important construction safety technologies is drones. Drones can inspect hard-to-reach areas, such as rooftops and scaffolding. Using drones can identify potential hazards before they become a problem.
Another technology that is starting to gain traction is virtual reality (VR). VR can be used to create realistic simulations of work environments. These simulations can train employees to safely perform tasks in a controlled environment. From virtually walking off the platform to test their fall arrest system to exploring a confined space before entry, VR can provide a realistic and safe training experience for your crew.
Finally, mobile apps and integrated software platforms are also revolutionizing the industry. These tools can track employee hours, record safety incidents, train employees, manage construction projects, and more. By using these technologies, you can improve the efficiency of your safety program and make it easier for your employees to stay safe on the job.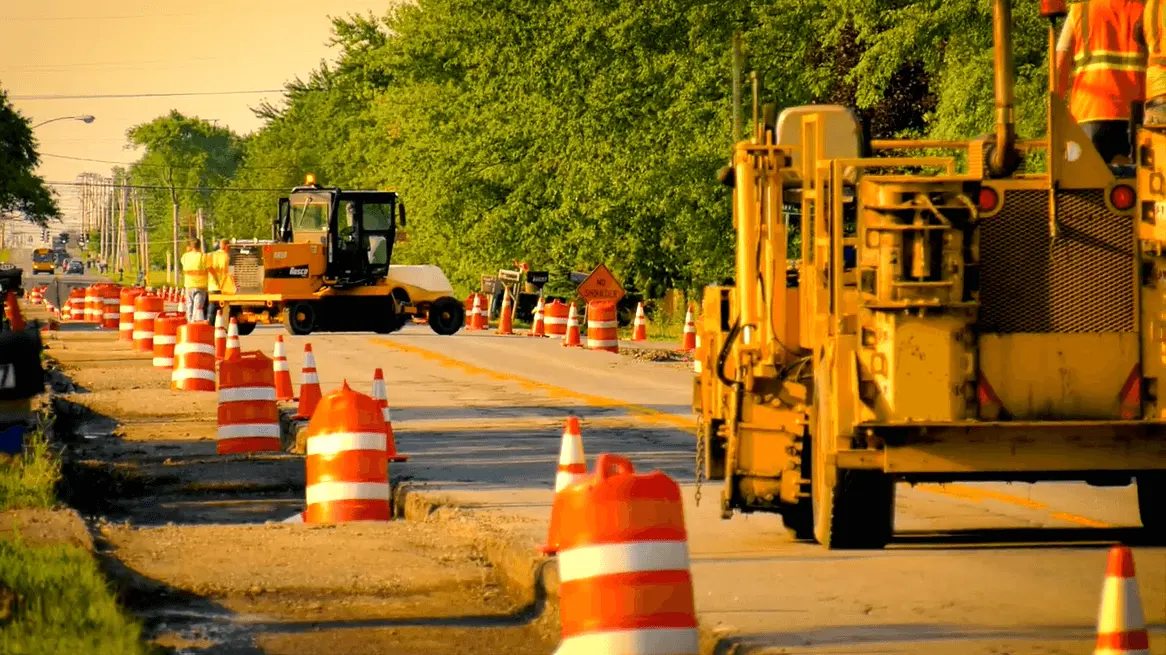 Conclusion
Safety orientations are crucial in any construction environment, no matter how big or small the project is. By following these tips, you can create a safety orientation program that will help keep your employees safe and prevent accidents on the job site.
Using the aQuiRe™ platform, you can ensure all your site and in-office workers complete their safety orientations before stepping onto the job site. With our easy-to-use interface, you can easily assign safety training to your employees, track their progress, and ensure they complete the courses.
The aQuiRe™ app has a growing library of over 300 training modules, quizzes and certifications, short videos from real job sites, machine inspection surveys, and equipment checklists. Our modules range from general safety awareness to specific training like fall protection, ladder safety, and working around power lines.
To learn more about aQuiRe™, its skill center, standards logging, and customized content, visit CAHill TECH or book a free demo here.