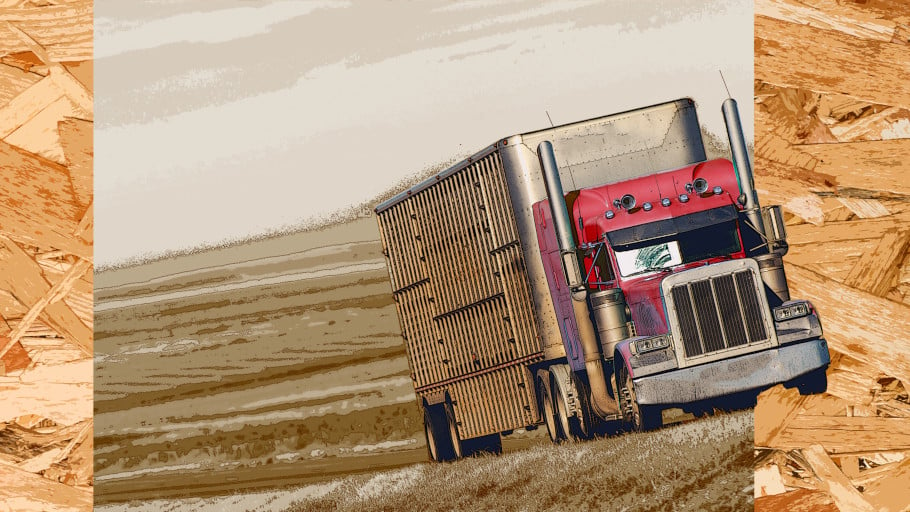 Large commercial trucks are utilized by truck drivers to load, carry, and unload commodities often used in the construction industry. As a dump truck driver, you play a vital role in most large building and demolition operations. You may transport dirt, rock, waste, and hazardous items to and from construction sites. Some dump truck drivers may remain onsite for the project, while others are brought in only to transport objects to or from the work sites. Drivers of dump trucks have other tasks, as they may do simple repairs on the equipment they run, keep delivery records, and dispose of unwanted or broken materials from the building site.
How does one become a trucker?
You can qualify as a truck driver by receiving a high school education or its equivalent and then finishing a program that prepares participants to take the commercial driver's license (CDL) test, which consists of written and driving components. These programs are offered at various community colleges and technical institutions and prepare students with the necessary skills and knowledge to pass the CDL exam. Apprenticeships and entry-level positions can also aid in the acquisition of practical experience. To remain competitive in the job market, one should keep a spotless driving record and hone critical thinking, coordination, and teamwork abilities.
Professional truck drivers must have licenses to operate large trucks. Contrary to popular opinion, they are still not logistics professionals, yet many may be able to switch careers.
Licensed truck drivers must:
Transport Cargo:
A truck driver's main job is to transport freight. They must travel far and deliver products on time. Drivers must do multiple vehicle checkups to ensure peak performance and keep vehicles clean.
Plan Routes:
Truck drivers or truckers plot their routes with support from dispatchers. Route planning will involve GPS, but they must also monitor changing road conditions and make snap decisions. Truckers may need to drive in Mexico and Canada based on their route. Route planners must consider highways with high truck limitations. They must also arrange rest intervals and follow strict restrictions about how long they can drive every day, how many breaks they need, and where they can lawfully park their vehicle.
Observe Traffic Laws:
Truck drivers should heed traffic laws and circumstances, such as traffic congestion. Truckers must notify the dispatcher when they encounter an issue.
Check out our blog: A Beginner's Guide to Heavy Equipment Operator Training
Maintain Documentation:
Professional truck drivers expect to keep detailed records of important information, including working hours, problems with the trailer, periods of rest, accidents, delivery of merchandise, infractions, and distance traveled.
Here are the few steps to follow to become a Professional Truck Driver:
Step 1: Educational Prerequisites
CDL training requires a high school diploma as the primary prerequisite. With this credential plus the training course cost, it is possible to enroll in a CDL program and receive endorsements.
In general, aspiring truck drivers must possess a high school graduation. Prospective drivers may attend high school automotive maintenance and driver instruction classes.
Training:
Public or private truck driver schools offer CDL training. CDL training might be company-sponsored.
You will receive practical on-the-job training after joining a company. During training, you will drive with a pro. The mentor-driver will teach you to drive and navigate the truck.
In addition, many firms require prospective truck drivers to complete continuing education courses. These courses may address corporate rules and procedures, work duties, driving restrictions, and, if applicable, how to handle special cargo.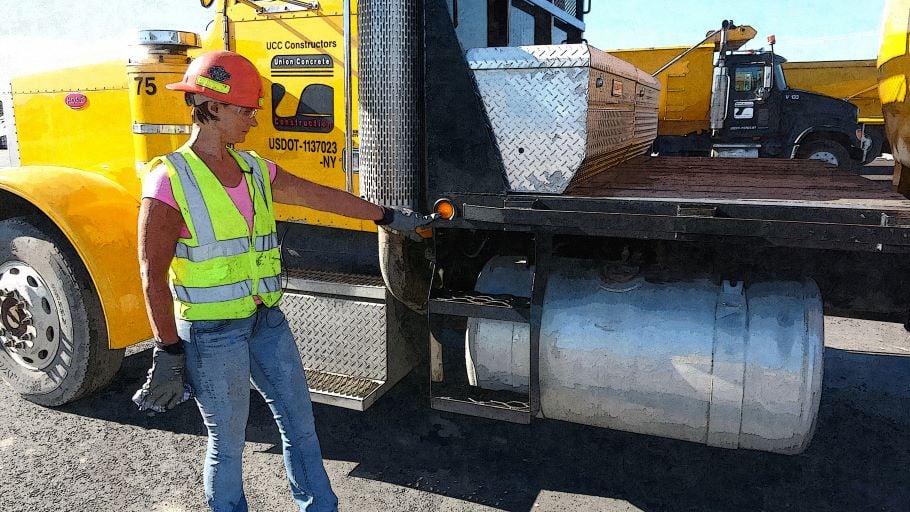 Licensing:
To get a CDL, drivers must pass a written exam and a skills test to prove they can operate a commercial vehicle safely. A hazardous endorsement may be required in addition to a CDL.
Truckers must pass a DOT physical every two years. A DOT physical verifies that a truck driver can move loads and sit for long periods. Additionally, truck drivers must pass an alcohol and drug test.
Because they will be hauling essential goods, truckers must have clean records. Employers can cut liability costs with safe truck drivers. Most companies undertake background checks on drivers to ensure they can transport expensive merchandise.
Step 2: Apprenticeship
An internship or apprenticeship can lead to long-term success. When new drivers learn from experts, they join the workforce with demonstrated skills. If a program does not hire its apprentices, it may issue them letters of recommendation to help them find work.
Apprenticeships are available in many fields. The Teamsters Union offers apprenticeships to construction truck drivers. Such a plan will inspire prospective employers and help launch a great career. These programs seek to graduate drivers with CDL-level competence.
Since a renowned school has validated their ability, graduates of intensive apprenticeship programs can demand more excellent pay. Apprenticeships teach truck drivers for specialized positions.
Step 3: Obtain Licenses and Certifications
CDL
Truck drivers-to-be need a CDL. Most states will provide this license if you are 18 and do not cross state lines. Most truckers only hire drivers above 21.
You will also need a valid driver's license, social security card, passport, or birth certificate.
Before getting a CDL, you must get a CLP (Commercial Learner's Permit). A CLP allows you to drive semi-trucks with a CDL.
Next, enroll in a college or driving school's CDL program. Trucking companies can verify a truck-driving school's validity. You will obtain a certificate after finishing the CDL course.
The three- to six-week curriculum includes classroom and on-road training. Potential truckers will learn how to drive on motorways and crowded city streets. Students will also grasp trucking regulations.
A CDL requires passing a knowledge and skills examination. The written test evaluates commercial driving knowledge. The skills test evaluates driving, vehicle inspections, and basic controls.
Medical standards and a background check are needed to get a CDL.
Step 4: Continuing Professional Education and License Renewal
A large number of companies provide educational opportunities for truck drivers in the form of classes and seminars that focus on transportation legislation and safety standards. Additionally, the American Trucking Association (ATA) offers its members the opportunity to enroll in continuing education courses. The ATA hosts classes on various topics, one of which is the legal aspects of truck driving.
Truck drivers should also consider earning an associate degree in logistics if they want to further their careers within the logistics industry. Truck drivers with an associate degree in logistics or a discipline related to logistics have an additional opportunity to progress within their company.
How Do You Acquire Experience Driving a Truck?
You can obtain truck driving experience thru an apprenticeship to provide hands-on training applicable in a real-world setting. You may also ride along with experienced dump truck drivers and take notes as you follow their routes. Some businesses recruit inexperienced individuals and give on-the-job training. These roles may be either full-time or part-time. Make sure you take advantage of possibilities for training and growth. Consider joining either ATA or a similar group that supports truck driver interests and offers advice on getting field-related experience.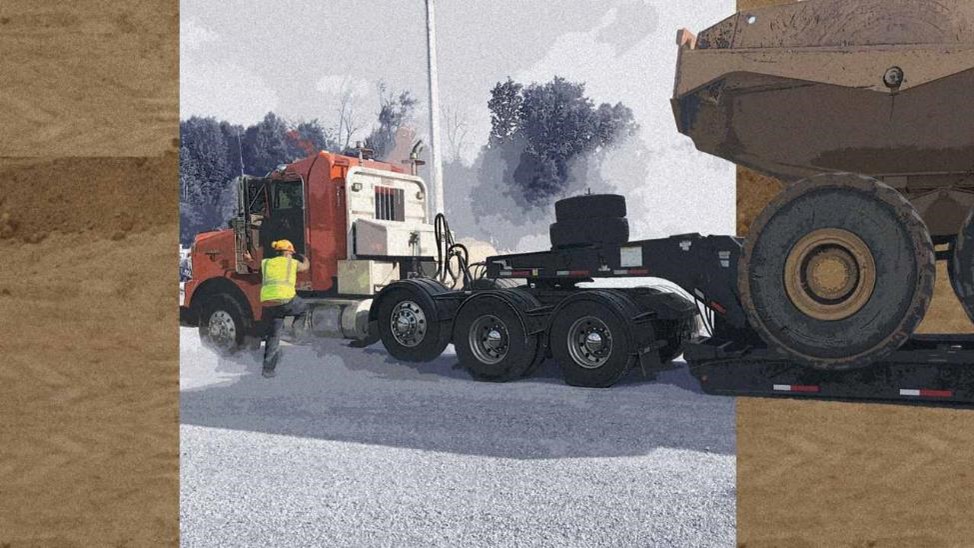 Conclusion
Take the commercial driver's license (CDL) test and complete a curriculum that prepares people to take the CDL test. Professional truck drivers, including those who run dump trucks, must possess licenses to operate heavy vehicles. Aspiring professional truck drivers must pass a written exam and a skills test to obtain a CDL. In addition, they must pass a DOT physical exam and a drug and alcohol test. The Teamsters Union offers construction truck driver apprenticeships. The American Trucking Association (ATA) provides truck drivers with continuing education classes. Truck drivers have a promising future. As a truck driver, you can immediately obtain employment as a dump truck driver with local employment and hourly income. As a construction worker with a CDL, you gain access to improved employment opportunities within the industry and on the open road.