Construction leaders have a big job. They need to make sure their workers are doing the million little things necessary to deliver a quality job, on time and within budget. The list of things to do is huge and dynamic, especially during the pandemic and the challenges of keeping a full workforce on site. What can a leader do to manage this big challenge?
The Best Training Platform on the Market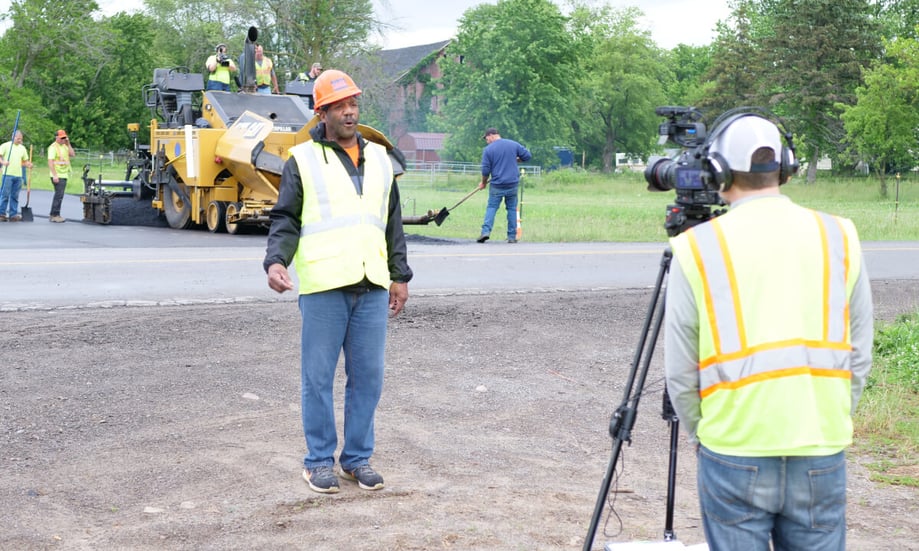 You already know that the aQuiRe© app is a great training tool that helps ensure workers get the specific information they need to do their jobs effectively and safely. In early January CAHill TECH will be releasing a new feature called Variable Recurring Modules a.k.a. VRM, which adds scheduling capability to the platform. Now aQuiRe© is more than a training platform, but a digital task scheduler too! This allows company and site leaders to easily communicate important training or repeatable inspection tasks to field-based workers which can be completed electronically. Tasks range from the very simple to the very extensive, with the results recorded immediately.
By getting rid of paper forms and hand written notes a job flows much more smoothly. Leaders get immediate feedback on important events so they can help much sooner. You can also track trends and see how well the training or task is being carried out job to job or week to week. You can ensure that everyone is following a consistent process and validate the results.
How Can It Work For Me?
A good example of how you may use this feature is to manage your Vehicle Daily Inspection report. When a driver starts their day they can follow your company's custom-designed aQuiRe© inspection checklist, while noting any problem areas. Once complete, the supervisor or company leader gets notified of any problems and can order parts or make other necessary arrangements. The driver receives their report electronically and is quickly able to share with any interested party. This saves everyone time and hassle by reducing dreaded downtime and streamlining the driver's day.
Similarly, Toolbox Talks can be streamlined. Superintendents can identify site specific concerns and schedule safety talks with site workers. These topics can be delivered in-person and questions addressed in real time using available electronic devices. As you know, some workers might be starting their day in a remote location or on a swing shift and cannot attend a group meeting. They can still get the same material through a job site kiosk which functions with or without wifi or by simply using a personal electronic device. Everyone signs off through a short questionnaire or simple yes/no acknowledgement. We are confident you will find the VRM feature to be a much more efficient and consistent process than the old way. Gone are the days of strictly requiring attendance and superintendents repeating material. Record keeping is a breeze and compliance is built in to the process.
Do you want to ensure your teams' knowledge on a key process or technique? Create multiple choice questions or fillable fields and send to any grouping of workers. The analytic capabilities of aQuiRe© will tally those results quickly and accurately, providing you with instant jobsite feedback.
Keep It Simple.
Creating your own module is a simple process. Whether you need to train workers on a new tool or digitize recurring tasks, the aQuiRe© platform is your workhorse. The app is very simple and purpose-built for construction use in the field. The training material and task automation capabilities provide value for the company and saves workers' time in the field. This is one innovative and indispensable tool you want in your belt.
What processes do you need to digitize? Talk to us at info@cahilltech.com