At CAHill TECH, we are celebrating two important dates this month: Women in Construction and Women's History Month. Founded by our CEO Carley Hill in 2018, CAHill TECH is proud to be certified as a Women Business Enterprise (WBE) and a Women Owned Small Business (WOSB). In fact, half our team is female!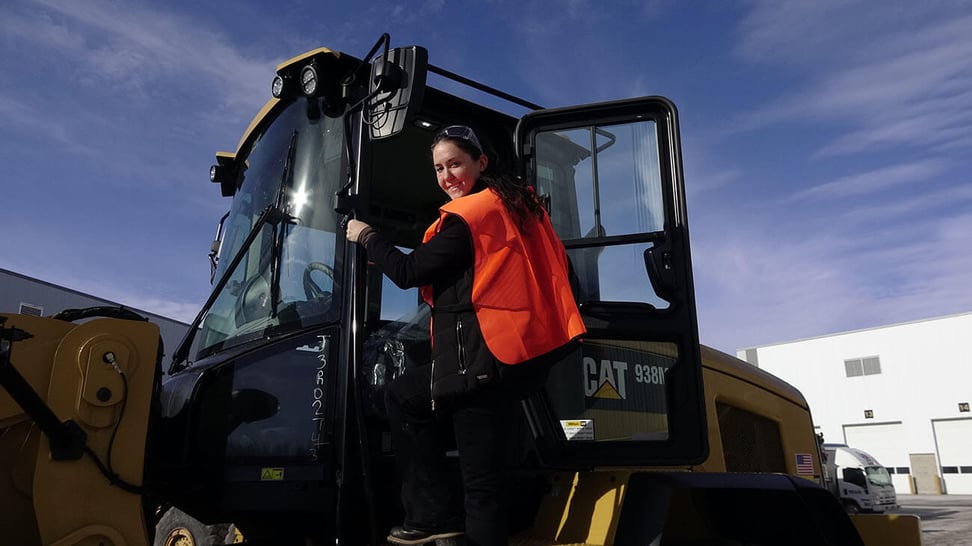 Carley is an innovative and dynamic leader in construction. Coming from a 3rd generation construction family, Carley practically grew up wearing a hard hat. She has worked in the industry most of her life, whether as a laborer, dispatcher, or safety and risk manager. And launching CAHill TECH during a pandemic takes true grit!
Consider this: according to the US. Bureau of Labor Statistics, women make up only 10% of workers in the construction field. Women want the same opportunities as their male counterparts. They want to get their hands dirty as much as men. And they want to be taken seriously in the construction field. Entering a male-dominated industry can be challenging without having other successful women as role models.
Fortunately, at CAHill TECH we have female leaders at every level of our organization – from the front office, sales, and our operations teams, to our Master Trainers in the field. We strive to make our own waves against the odds, valuing women in construction in multiple ways, and empowering them in their roles. Learn more about CAHill TECH and our mission to change the narrative around the construction industry.