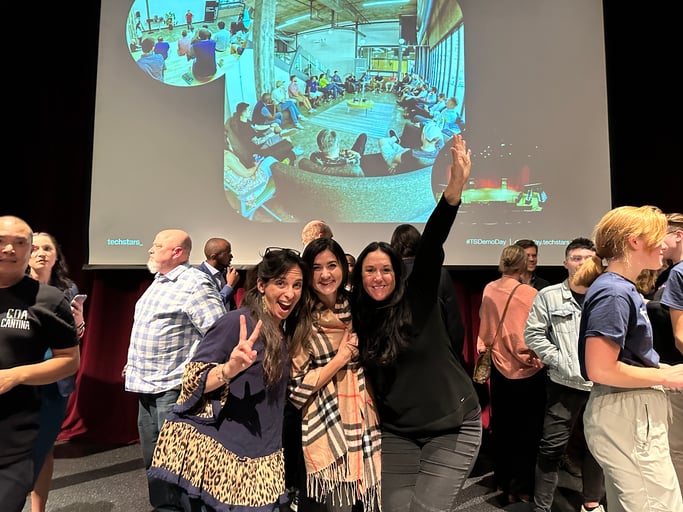 Interested in hearing a story about the excitement of building something new, the chaos of logistics, the anticipation of risk, the pain of disappointment, creativity, and determination? This blog might be for you. As a young kid growing up in a construction family, I loved playing in the ditches, clearing out debris, and stacking rocks to form bridges across the leaf-littered waters. I have always thrived in environments of construction and change, so it's no wonder I ended up founding a start-up. The thing that continues to amaze me is how very, very important it is to Stay. Buckled. Up. It's a wicked ride, and it can seem so easy to hit the stop button before you hit the pinnacle of where the ride is taking you.
As a female founder in the construction education industry, numerous challenges exist. These include technological functionality, credibility, trust, stagnated industry, legacy hold-overs, bureaucracy... and that's just with your product. Then there's the game of fundraising, which can feel like you are in an arena full of smoke, egos, and mirrors. It can be a scene full of shiny jewels and candy you think you should be reaching for, only to realize it comes at a high price.
In the few years since forming CAHill TECH, I have felt all the dips and highs of the start-up rollercoaster. White Knuckling is an understatement. But, although I did bootstrap, fortunately, I had some local angels to help get the idea out of my head and into a commercialized MVP. And now that we are running a 100% renewal rate in our 3rd year, I am definitely not standing alone. In mid-2022 CAHill TECH was accepted to Techstars, a global start-up accelerator that provides early-stage companies with mentorship, resources, and funding; those fears and uncertainties began to dismantle.
The program was intense, challenging, and incredibly rewarding. An unforgettable experience that helped my team and I successfully complete a round we had begun earlier that year- we were able to raise $1 million in funding. In this blog, I'll share how Techstars helped us achieve our fundraising goals.
1. Mentorship from industry experts
One of the most significant advantages of being part of Techstars is access to a vast network of mentors who are successful entrepreneurs, investors, and industry experts. We met with mentors like Michael Keen, Dan Shipton, Derek Hoy, and Jen Simpson during the program. Each one provided valuable feedback, helping build our "moat" while better defining our operational strategy. They challenged us to think critically, enabling us to make and identify weaknesses in our 1-3-and-5 year plans. Their feedback was invaluable when negotiating with investors, building our data room, and navigating sustainability.
2. One-year roadmap, three-year roadmap, and five-year roadmap, with Key Performance Indicators
Before joining Techstars, we had a solid business plan, established product, and vision. Still, we needed help operationalizing all of our features and growth goals. Kerty Levy, the Managing Director at Techstars, helped us refine our OKRs and KPIs and our market, focusing on the key messages we wanted to convey to investors, including our $1B+ total addressable market. We learned how to communicate our unique value proposition, differentiating ourselves from our competition. Our roadmap underwent multiple iterations, helping us hyper-focus on our operational and developmental goals.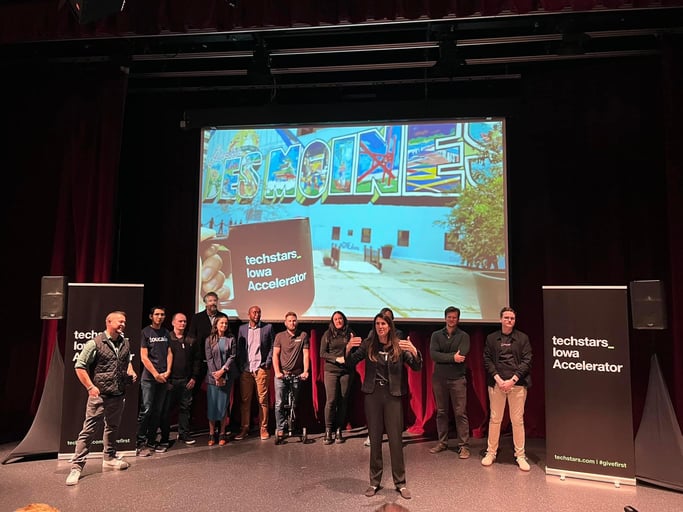 3. Investor introductions
Techstars allowed us to meet with a group of new, credible, and active investors, which was crucial in securing seed funding. During the program, we recorded a Demo Day on Stonks. We recorded our pitch given in front of a room full of community leaders, potential partners, and investors. Months after the program, Techstars continues to help us schedule one-on-one meetings with investors for future series A and B rounds. Techstars continues to help introduce us to potential investors interested in our industry and who have a track record of investing in similar start-ups.
4. Hyper-Focus on Execution
Techstars emphasized the importance of execution, team building, and culture. While having a great pitch, a well-designed deck, a massive market opportunity, and an intentionally built team are essential, ultimately, investors want you to execute your plan.
Techstars helped us understand how to communicate better. By streamlining our reporting processes, we convey better as a team and understand the metrics that matter together. Because of our heavy focus on achieving those milestones, we have built momentum and demonstrated progress to potential investors.
In conclusion, Techstars was a game-changer for our start-up. The mentorship, pitch refinement, investor introductions, and, specifically, the focus on execution helped us prepare for fundraising and ultimately us raising $1 million in funding. As a female founder in the construction education industry, I am grateful for the support and opportunities provided by Techstars. I encourage other female founders to seek resources and networks to help them achieve their goals.
No one is promising founders a bed of roses. But, when the going gets tough - and after surviving a pandemic, a recession, and the growing pains of building a company and product, boy, does it ever get rough - having an organization like Techstars, their investor, and mentor network on speed dial is imperative to survival. Giving back is an ethos that not only talks but walks every day.
Check out our original blog, from July 2022, with Techstars.